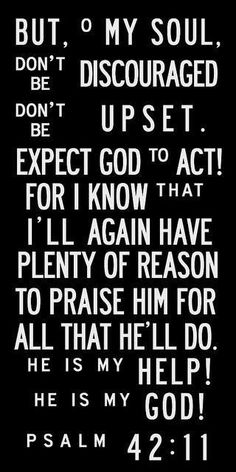 It's dark outside.  The crickets sing their song and the candles are lit reminding me that winter is on the way.  For the past weeks, I haven't been writing much worth reading.   And so tonight, in the silence, I returned to a passage once brought to my attention by a friend.
It was many years ago now.  I was young and knew little of God's love or pain.  Truth be told I know little now.  Hopefully, I'm learning.  It had meant something to her, these words: "Why are you depressed, O my soul, Why are you upset? Wait for God! …" I didn't understand at the time.  I listened.  I heard her heart and walked away.
There are moments like these that shape who we are.  You don't know when you'll be that moment for someone.  It's God's work that accomplishes this, so it's not something for you to do.  For me, her passion for something I was clearly not understanding made me wonder at my lack of enthusiasm.  Why couldn't my spirit hear the words?  "Why are you depressed, O my soul, Why are you upset?  Wait for God! …"
Years later I would enter that downcast phase.  I would become depressed.  My soul would be upset and I would need to hear the words in this passage.
"Why am I so depressed?
Why this turmoil within me?
Put your hope in God, for I will
Still praise Him,
My Savior and my God."
There are seasons in life.  When my friend was hurting, I wasn't sensing those same things.  I was in a different place … the place God had me.  Accept your season.  Rejoice in the place God has you whether you feel happy or sad.   Choose praise.  Still praise Him.
"The Lord will send His faithful love
by day;
His song will be with me
In the night –
A prayer to the God of my life."