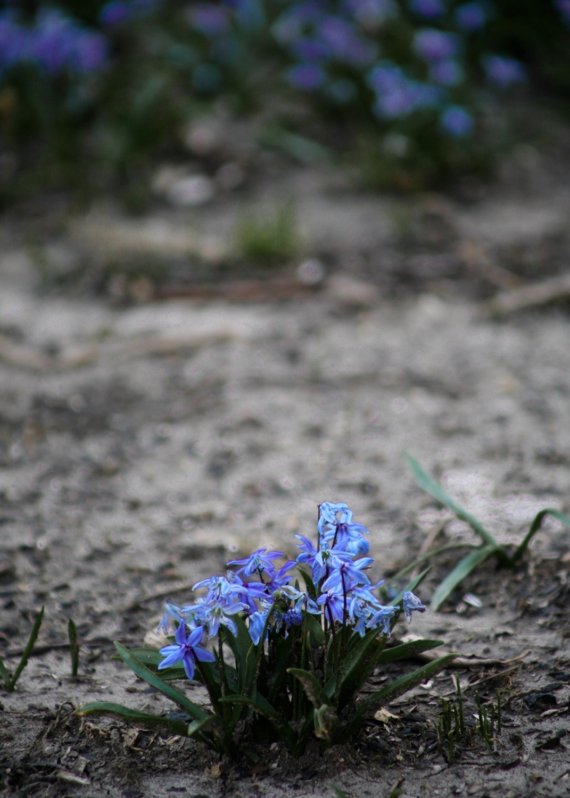 Waiting … we don't like it.  Sometimes it's a long drawn out process of what seems like agonizing question after question, even defeat after defeat.  But in the process God is molding us and shaping us, stripping from us the ugly and replacing it with beauty.
And we must wait for many reasons.  If we truly want to know the heart of God, we must wait.  If we're interested in developing in character we must be willing to wait and if we want to LIVE instead of breathe we must wait.  We wait on God and for him, to speak and to act in our lives, reveal his heart and display his power.
Slow is not a bad word.  Sometimes we need time, and there are places in our lives where we just need to heal, we need to be worn, broken and raw.  And, it's ok to live in those places where it seems so hard to breathe.  These are in fact some of God's best tools in bestowing our lives with blessing.
I've been waiting for some time now … in many ways, I still am.   The loss of a child hurts.  There's no other way to say that.  And this past 9 months, as we greeted the news of a second pregnancy, my awkwardness with people came rushing back.  The familiar question began coming more frequently … is this your first?  And I'd respond, unsure of the best reply but needing to speak truth.  After all, I do have a son and he matters to me.
So, as I had learned to love others through the process of my grief I was once again learning how to speak regarding my children.  One was on the way and one, with Jesus, had already made his mark in our lives.  For most, this won't be understood, but I experience great pain when my son is overlooked.  Allowing this has been one of the hardest experiences of my life.
I have a son.  I will never count him out when I run the tally of the number of children God has gifted me.  He is and I love him.   I will see him again.  But when people ask, what do you say … after all, your tally will never match what they see with their eyes?
And so it is God gave me another gift in the form of four words.  As things stand now, I can't even remember how it started.  But when people asked the inevitable question, "is this your first?", as if we'd be granted special access to words, we started saying "first on the ground".
Most people knew instantly what we meant.  But, instead of feeling sorry for us and apologizing for something none of us could control they suddenly had the freedom to rejoice with us and celebrate the arrival of the baby that was to come.  I began to see those words:  "on the ground" as the gift they were.  We had started to build positive, rejoicing relationships with people, while still including Eben, and Ella was on her way.
A few months into the "one on the ground" experience I realized it was exactly the truth of our situation put to words.  Eben would never set foot on the ground.  His life was spent in our arms.  How amazing to be held for the entirety of your earthly life.
Ella, on the other hand, has already experienced tears.  She has experienced pain and while she's been held, her feet have "hit the ground."  She's my one on the ground.